2021
Wellness Podcast with That Organic Mom, June 18, 2021
Blogger, podcaster, vlogger, friend, and colleague Rebecca Huff of ThatOrganicMom.com invited me to join her on her podcast to talk about natural hair care. Rebecca and I met through work and immediately felt a kindred spirit. We cover a lot of hair care topics in this podcast: like natural hair care products, tips for how you can have healthy hair, the decision to go gray and what the experience has been like. It was a super fun time spent with a master blogger who creates content every day. Listen to the podcast and you'll find even more wellness ideas and info on Rebecca's website. Plus take a careful look at all the content she creates – for her website, YouTube, and social media. You can feel her core messages – they resonate in everything she produces. Notice how she's organized the content and the themes that re-appear on a regular basis.
2020
Cranktivity Podcast, October 21, 2020 – How To Get Your Voice Heard
Did you know you can use your unique experience to market and grow your business? It might seem like you need a professional marketing firm to create all of your marketing. But it's actually possible, and can even be stronger, to use your own voice to spread the word about your business. I joined David Schmeltzle (creator of the popular Mai Theme for WordPress) to talk all about how to do this on The Cranktivity Podcast presented by BizBudding.com. Listen to the episode plus get access to Quick Wins, Next Steps and more.
2019
MeetingsNew, October 2019 Cover Feature Interview
In the October 2019 cover feature for MeetingsNet I shared content and expertise gleaned from 25 years of accessible meeting and event management. The feature includes a group of articles featuring multiple experts in this field. There's a Q&A piece with me and the author also included my ideas throughout the other articles – like this article which comes from content I previously created and tested thoroughly in real-world use. I share this example to show how your years of experience may eventually be covered by the media, and how your unique ideas can gain traction and have an impact. I feel that we currently experience a lot of pressure to quickly ramp up and get noticed, to gain lots of likes for our posts and followers for our pages. The truth I have found is that it takes time to create a brand that has substance. If you're doing what you love, you'll enjoy the whole process. The size of your business and recognition for your ideas will grow as you grow in your own business skill and capacity. If you feel pressured to have quick success, to gain "numbers", I encourage you to take a step back and get inside your ideas, keep your focus there and do the day-to-day tasks – trying to enjoy each step of the journey.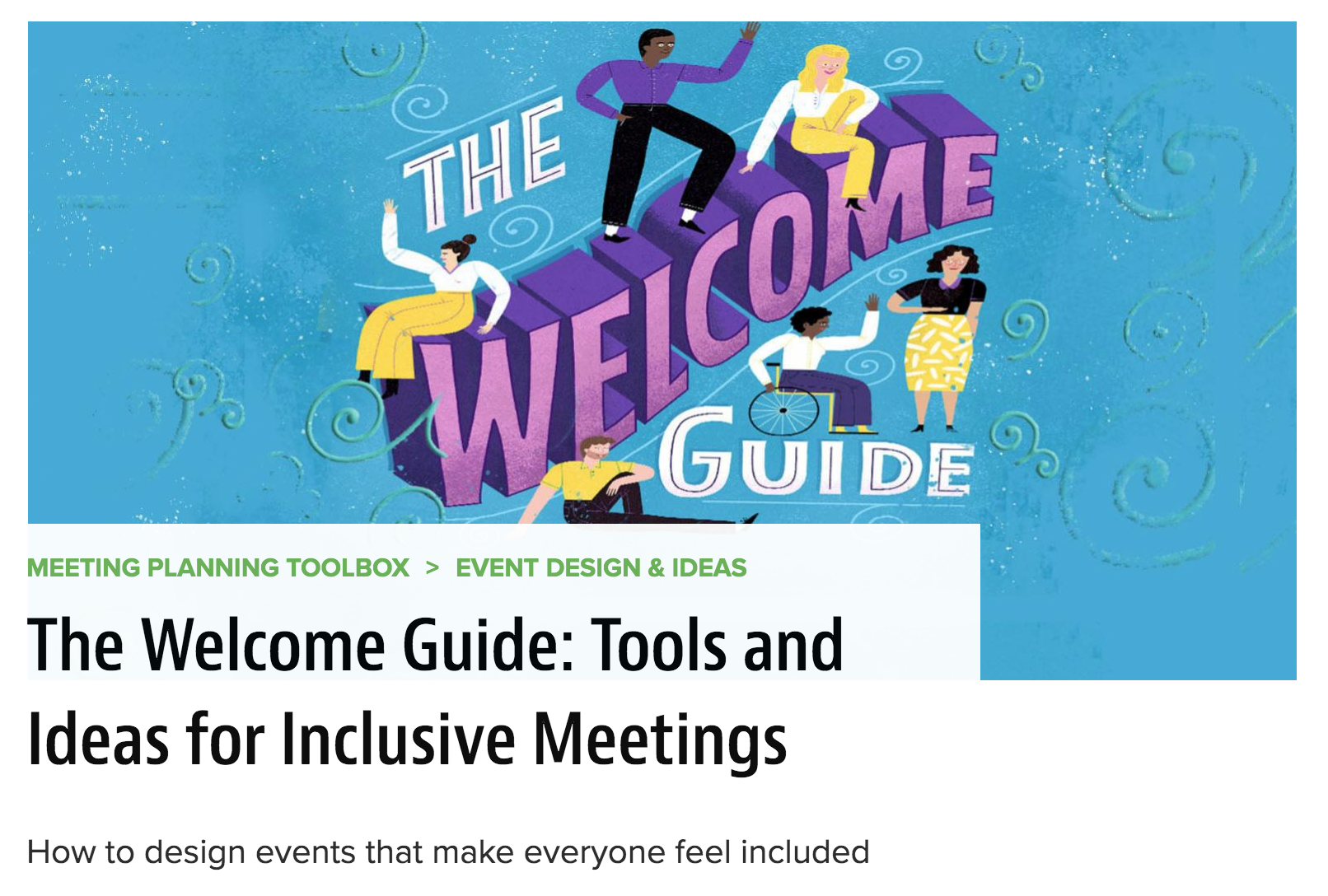 2015
Accessible Meetings, Events & Conferences Guide
In 2015 I was part of the project team that updated the 1993 publication A Guide to Planning Accessible Meetings. I used the original guide when I coordinated the first-ever statewide independent living conference (Fall 1993, Harrisburg, PA). In 2015 a team worked to update the guide. I served as Project Advisor and it was exciting to include the tools and information I had been using in practice for 20+ years. The updated guide – Accessible Meetings, Events & Conferences Guide – is published online by the ADA National Network.