I am passionate about the power of content!
Content has been my go-to tool for almost three decades – to connect with people and give them something of real value, something relevant they can use to grow their experience of life.
25 years ago I discovered content marketing and found that I could use it to grow a business very successfully. It worked so well I didn't need to use any other sales or advertising techniques.
I love this marketing approach because it is authentic and real. I love the way it provides content of value and how it helps people to learn and grow. Plus it's a form of marketing that anyone can use – even when resources are limited.
I believe that women with small businesses deserve access to this type of marketing – a method they can implement with the resources they have available to them, and a method they can be successful with.
That's why I started SarahGalbraithLaucks.com so you can learn content marketing – through free articles provided on this website and specially designed one-to-one training. All backed by real-world application and experience!
What to Know about Me
I've worked in the meetings, hospitality, event production and marketing industries for almost 30 years. My past experience includes working for a beautiful full-service convention hotel, a regional resorts and entertainment destination, a national leader in the production of disability shows, as a freelance consultant, and the operator of a small business.
I have a lot of gratitude for the thousands of people I've been able to work with!
Working with so many people has given me a window into the many ways that businesses can function, how people develop and grow in their expertise, and how content connects us all.
From my past supervisors and team members, to customers and clients, to celebrities and experts in their field … all these people have shaped the work I do today.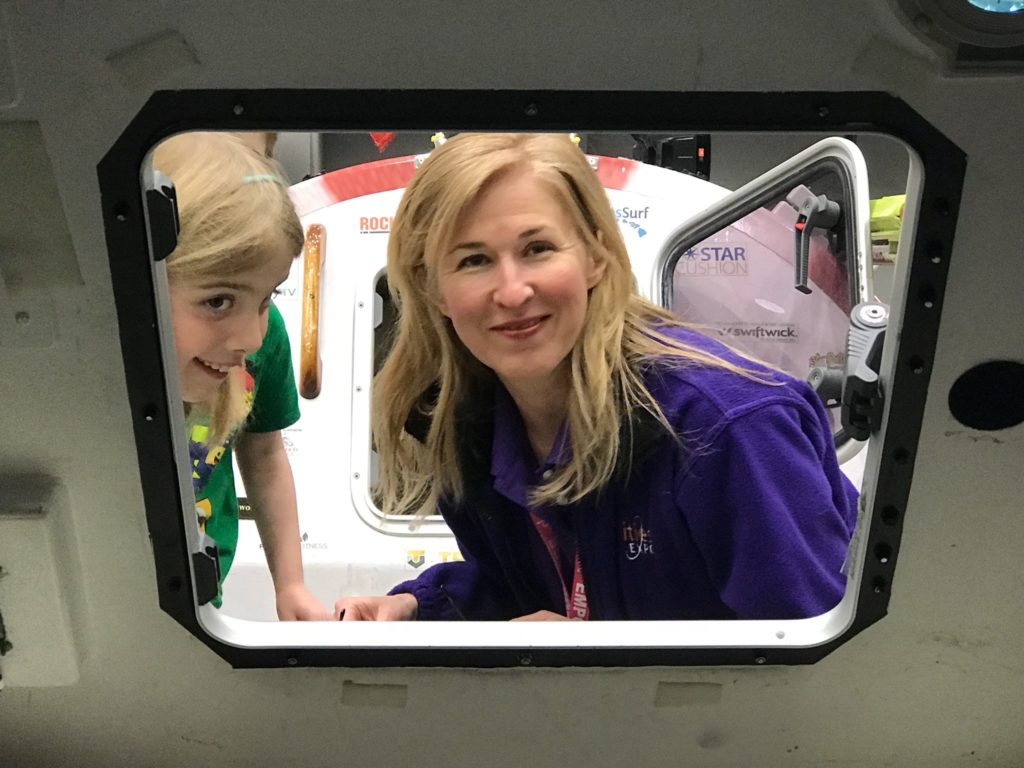 I Produce Content for Large Events
I am the director of education and events for Abilities Expo, the leading producer of shows for the disability community in North America. My role is to create a program of robust, whole-person education and events for each show we present (7-8 each year). The 30 or so programming elements at each show function as marketing content – attracting attendees and connecting them to valuable resources. I was in this role for 10+ years, took a break for three years, and returned for the 2022 show series.
I've Connected with Content In Many Other Ways
I spent nine years working at a beautiful hotel that is a centerpiece in the capital city of Pennsylvania. Its location attracted organizations, businesses, celebrities and leaders of all types. That meant I those of us on staff had the opportunity to work with an enormous amount of people. For me the experience provided such insight into the production of content – from events and conferences, to working with authors, musicians, actors, and politicians. My time at the hotel also coincided with the disability rights activism that followed the Americans with Disabilities Act of 1990. The hotel was one of the most accessible hotels in the country and we were part of a new venture in the meetings world, defining the best practices for making meetings accessible to all.
I was part of the in-house marketing and creative agency at a major regional resort destination for five years. I oversaw the content of the company's websites and email marketing. It was in the early days of digital marketing – when I started we had 2 websites, 16 webpages, and 0 people on the email marketing list. When I left we had 33 websites, 8,000 webpages, and an email marketing list with 4.5 million unique members. During that time we learned what it meant to have an online presence, and what strategies and techniques would work. Plus it was an incubator for understanding the scope of resources it takes to produce large volumes of content.
I've launched two small businesses and I understand the many challenges associated with taking that leap!
I Practice What I Teach
I want to stay connected to the experience of my clients. What it's like to be at the beginning of of something new, to run a small business, and to get started producing and using content. To do that I have my own small side-gig. It's a blog about children's books and reading, something that is an interest and passion of mine. But I can't give it my full-time attention. In fact it mostly gets sporadic attention. I think about it often and my head is full of all the ideas I want to do on that blog. Feel free to visit the blog. What you'll find is not perfect. It's definitely a work in progress. I'm still finalizing my core messages and the type of content I want to share. I'm always thankful for it, even though I get frustrated with it often. Because it keeps me connected to the experience of being at the beginning of something – which is often a challenging place to be. The project is called Beehive Books and Art. You can visit the blog at beehivebooksandart.com.
I Believe In Working With a Team
A client once said to me: "I work with you because you know how to do ALL of this!"
It's true that I do know how to do a lot of it. Because I've been working in the field for 25+ years. I pair that experience with a degree in education and careful work to design training and services that puts this experience to work for all of you running small businesses.
It's also true that change is a constant and it's never possible to stay on top of everything. As a result SarahGalbraithLaucks.com isn't just my work. Part of what helps me serve you well are my colleagues in the marketing space. I'm always talking with them and learning from their expertise. Just like my clients hire me to help them, I turn to experts who can help me and regularly take trainings and work with consultants.
When you work with me I may refer you to other experts for specialized services. I'm picky and the people I work with are the very best at what they do, including website designers and developers, social media advertising specialists, graphic designers, photographers, and writers. We would love to help you grow your business or non-profit. Give us a call and discover how easy and fun it can be!"
Favorite Moments from Past Projects
Fun photos and favorite moments from recent projects! (Yes, I am a fan of face painting!)